It's time for #TheStream!
iAd For Good
This great campaign iAd was built to coincide with Breast Cancer Awareness month. It is a really nice use of modern tech to raise awareness around a serious subject without being patronising or scary.
Source: Digital Buzz Blog
Samsung Release New Version of the Chromebook
Just in time for a certain Apple event on Tuesday Google announced last week, and launched today, the latest version of the Chromebook. Although no where near a replacement for a MacBook or Windows Laptop the Chrome OS is very impressive now if you are just wanting a light weight, internet centric experience.  If you live on Google tech, this could well be your next laptop.
The ad:
Check out this brief hands on video from The Verge.
Source: Google
YouTube Expands Nonprofit Program
YouTube have announced Campaigns, a new way for nonprofit organisations to measure success and set visible goals for views and channel subscribers. Here is an example from The Rainforest Alliance:
Whether or not it will be a success is yet to be seen but it is nice to see YouTube adding further support for charitable organisations.
Source: The Verge
Coke Campaign Makes You 007
This new campaign from Coke is pretty cool and worth watching. A very cool way to make someones day!
Linkedin Redesigns Profiles
Linkedin have been on a roll lately with lots of new features and now they have rolled out a brand new look for profiles. Hit the source link for a look and background information on this important update.
We're excited to share that we've just launched the next generation LinkedIn Profile, making it easier for our 175 million members to tell their professional stories, be found for opportunities, and build relationships through meaningful interactions.
Source: Linkedin
HootSuite Launches Command Center
To help organizations get the most value from their social media management, we are introducingHootSuite Command Center, an offering that will let companies, especially large enterprises, command and control all of their social activity. Command Center allows social media teams the ability to monitor, measure and react to all online activity in real-time.  Think of it as the "Situation Room" of your company, or if you prefer, as the command bridge of your company's USS Enterprise.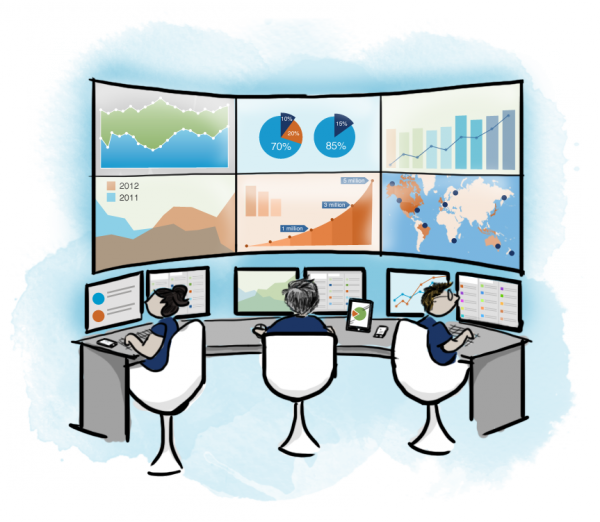 Although more likely to be for those that can afford it, this development from HootSuite does show that there is real business value in big data and having a strong understanding of the conversations that are happening around your brand online.
Source: HootSuite
Foursquare Delivers On Promise
Foursquare have now delivered on their promise, to become an effective local business search tool for everyone. You no longer need to use the checkin tool to take advantage of the wealth of data at Foursquare finger tips.
Foursquare doesn't just hand you a one-size-fits-all list of suggestions. Even if you've never checked in, Explore still can make great recommendations based on a number of signals, like what's popular in the neighborhood, new places, places that are trending at the moment, where experts go, and what's popular on that day of the week. If you search for a bar, we don't just tell you about great bars, but rather the best places you should go tonight.
Source: Foursquare
Lolcat
Thanks for reading and as always leave your comments below. Did we miss anything?