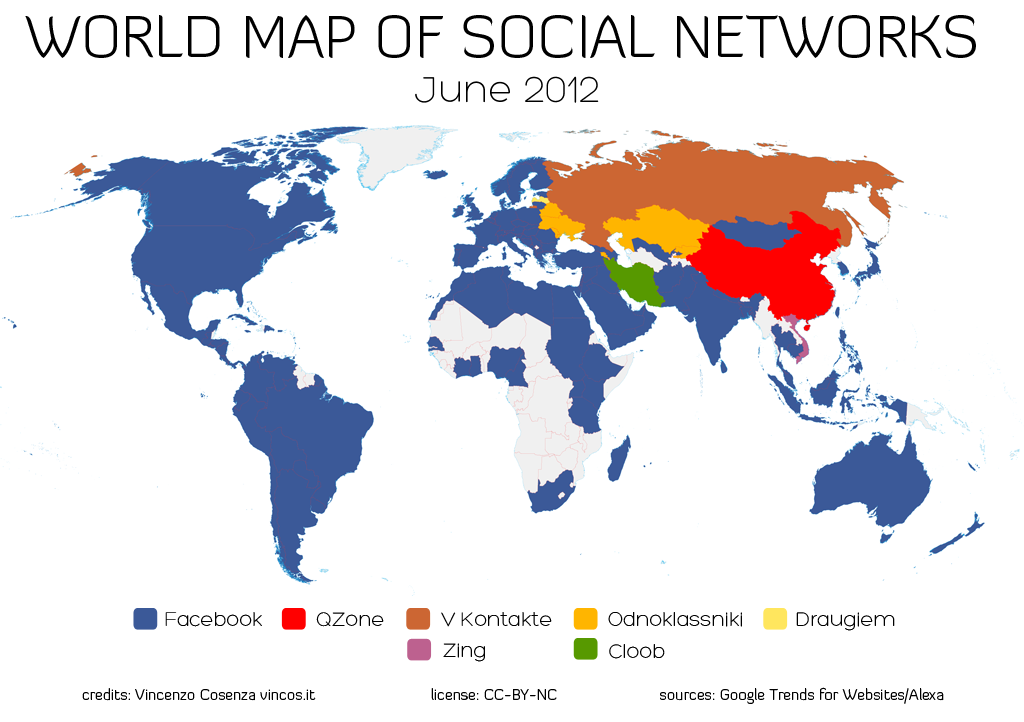 Vincenzo Cosenza has released the latest map in his series showcasing the most dominant social networks around the world. As you can see Facebook is eating everyone's lunch and some, as it continues its drive into other countries. Other key facts Vincenzo includes are:
Europe is the largest continent on Facebook with 232 million users
Facebook is the leader in 126 of the 137 countries analysed
Russian territories are still dominated by a battle between V Kontake and Odnoklassniki
Looking at the list below we can see that across the EU there is a fight going on between
LinkedIn
and
Twitter
for second place. It is also interesting to note that the networks
Badoo
, and
Orkut
hold significant market share across different territories. Other smaller networks;
Skyrock
,
Mixi
,
Hyves
,
Xing
,
Wer-kennt-wen
and
Tuenti
are still in the top three highlighting the importance of understanding each country's different user behaviour.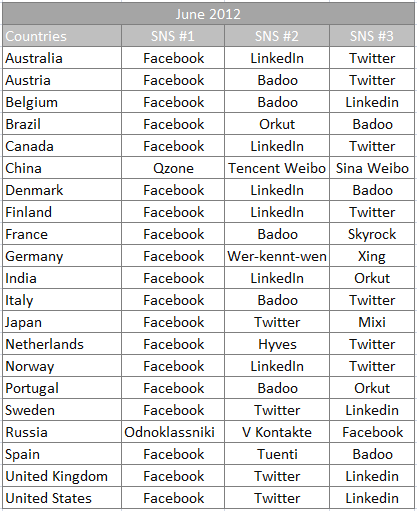 Ironically, Google+ statistics are not available through Google Trends, the service that Vincenzo uses alongside Alexa to create these stats.
Finally, take a look at the below animated gif of the world map to get an idea of how incredible Facebook's growth has been.
Have a read of Vincenzo's complete blog post on his findings.
Source: TheNextWeb